2023 Shows
We are proud to announce our 2023 Summer Concert Series!
August 3, 2023: MAD DOGS AND THE ENGLISHMAN – A Tribute to Joe Cocker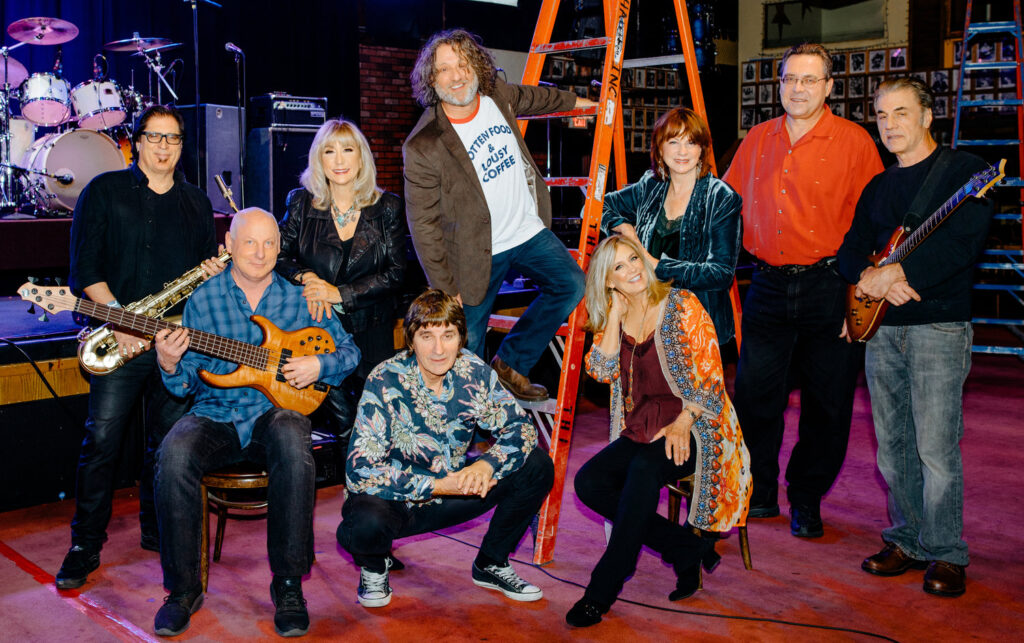 A 9 piece powerhouse of a Joe Cocker tribute band which brings to life the energy, emotion, and incredible musicality of a Joe Cocker show. British Lead Singer Jason Feddy, born 30 miles from Joe's hometown of Sheffield has the voice, moves and look of Joe throughout his whole career.
Rock along to a roster of hits with Jason as Joe cocker and his all-star band made up of A-list singers and Players who have toured and recorded long term with some of the best known names in music. Go back into time with this top Joe Cocker Tribute Band and enjoy live music the way it's meant to be experienced!
August 10, 2023: BRITAIN'S FINEST – A Tribute to The Beatles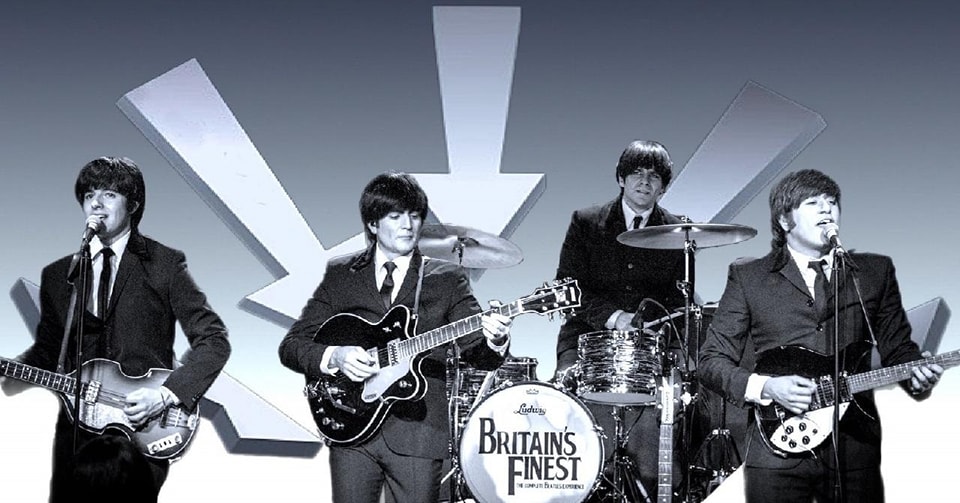 CBS/LA says "As close to the real deal as you may ever find in this lifetime". Britain's Finest takes you back to the moment when the Beatles touched your heart and soul. They continue to amaze audiences nationally and internationally and have performed at the World Famous Cavern Club where it all began. With their spot on harmonies, appearance and attention to detail and note to note live renditions of the Beatle's classics Britain's Finest is truly the complete Beatle's Experience!
August 17, 2023: STRANGE DAYS – A Tribute to The Doors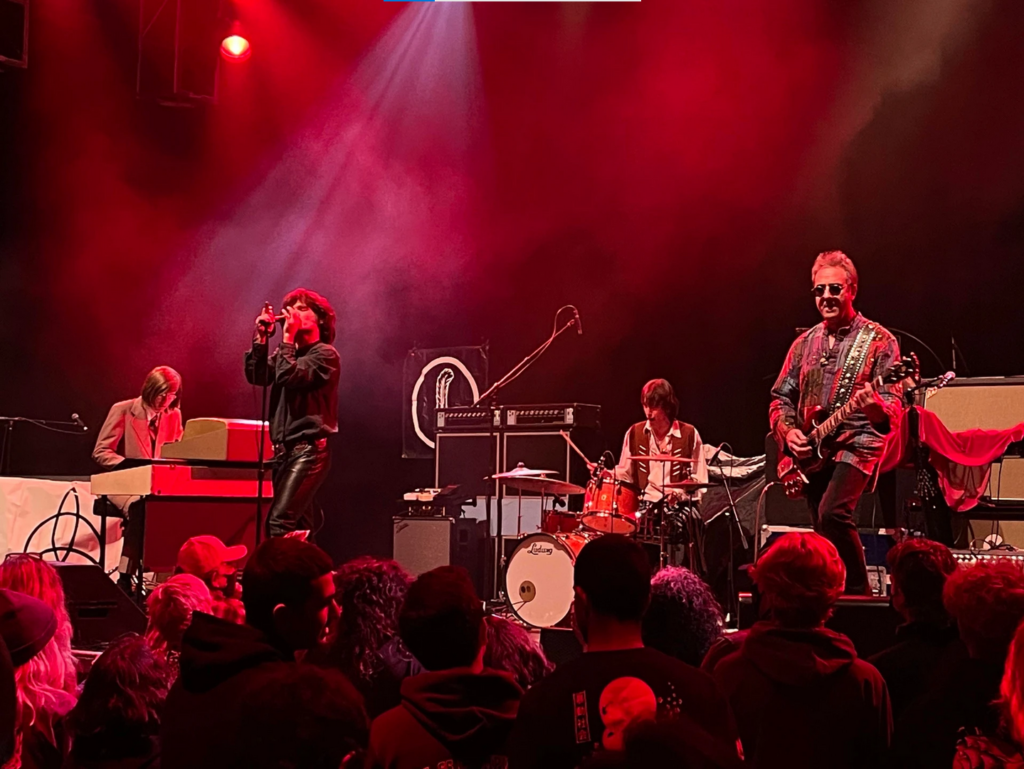 Strange Days is a worldwide touring Doors concert experience. Formed and based in LA, Strange Days captures the magic…..the mystery…..and the madness of the Doors in their prime. With the combination of unbelievable vocals, costumes, and vintage instruments with the latest technology, Strange Days has it all!
August 24, 2022: DESPERADO – A Tribute to The Eagles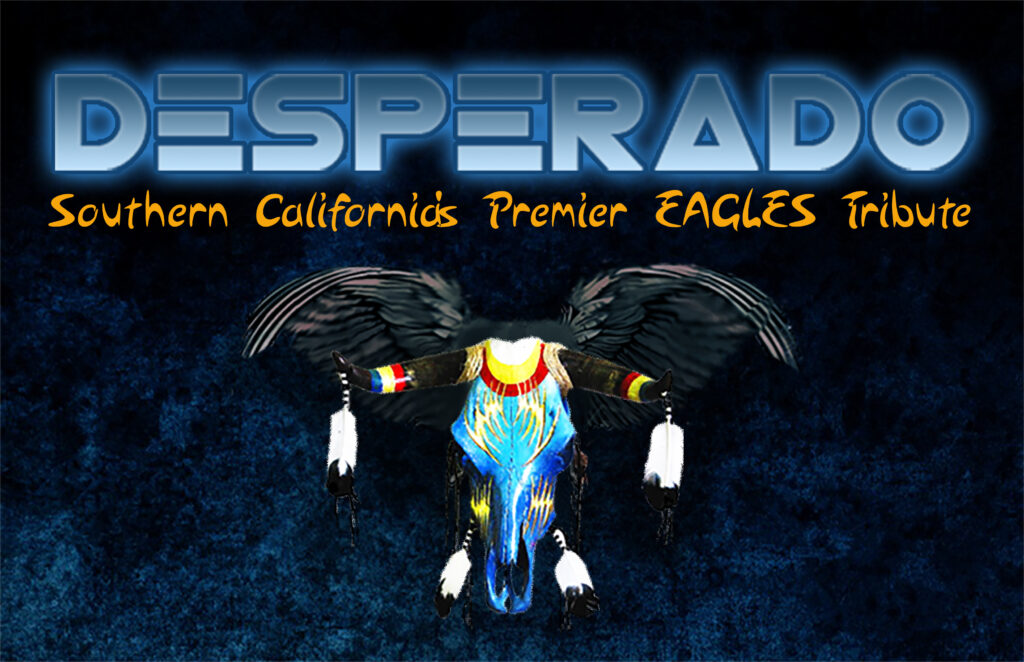 Desperado has become one of the best and most well known Eagles tributes in the United States. They boast a line-up of five lead singers and multi-instrumentalists; which not only possess and rivals the musical talents of the actual Eagles, but have been used to play with members of the Hall of Fame band itself. Desperado was founded in 2002 by lead singing guitarist and keyboardist Aaron Broering. For the past 15 years and counting, Aaron and Desperado have displayed pin-point accuracy and care in delivering a completely live show demonstrating their mastery of the timeless musical and lyrical arrangements of the Eagles.
Desperado's powerhouse line-up currently consists of founding member Aaron Broering, who played with Eagles guitarist Don Felder, and Eagles co-writer J.D. Souther. Drummer and percussionist Kevin O'Connell, Bassist Chris Farmer who was former musical director of the Beach Boys, and Current Bassist for Eagle Timothy B. Schmit , Guitarist Ricky Lewis who's played with The Chanteys since 1980 and was performing on television at the Age of 10, and vocalist, guitarist and keyboardist Kerry Chester, who has played with artists such as Dick Dale.
August 31, 2023: THE GARTH GUY SHOW – A Tribute to Garth Brooks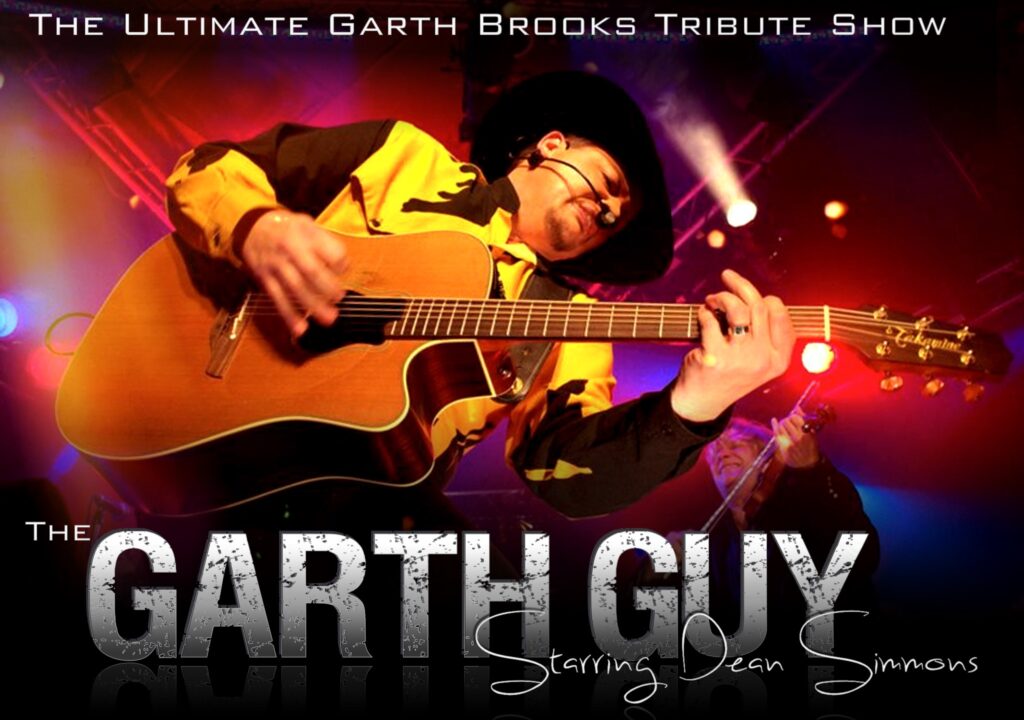 Dean Simmons has been performing his Garth Brooks Tribute show at the top levels of the industry since 1995. A 3rd generation professional country singer and musician, Dean brings a true authenticity to his performance. The look, the sound, the walk, the laugh and charisma of Garth Brooks is flawlessly captured in this ultimate tribute to county music's biggest star. Dean Simmons AKA "The Garth Guy" is as good as it gets!