2022 Shows
We are proud to announce our 2022 Summer Concert Series!
August 4, 2022: BEE GEES GOLD – A Tribute to The Bee Gees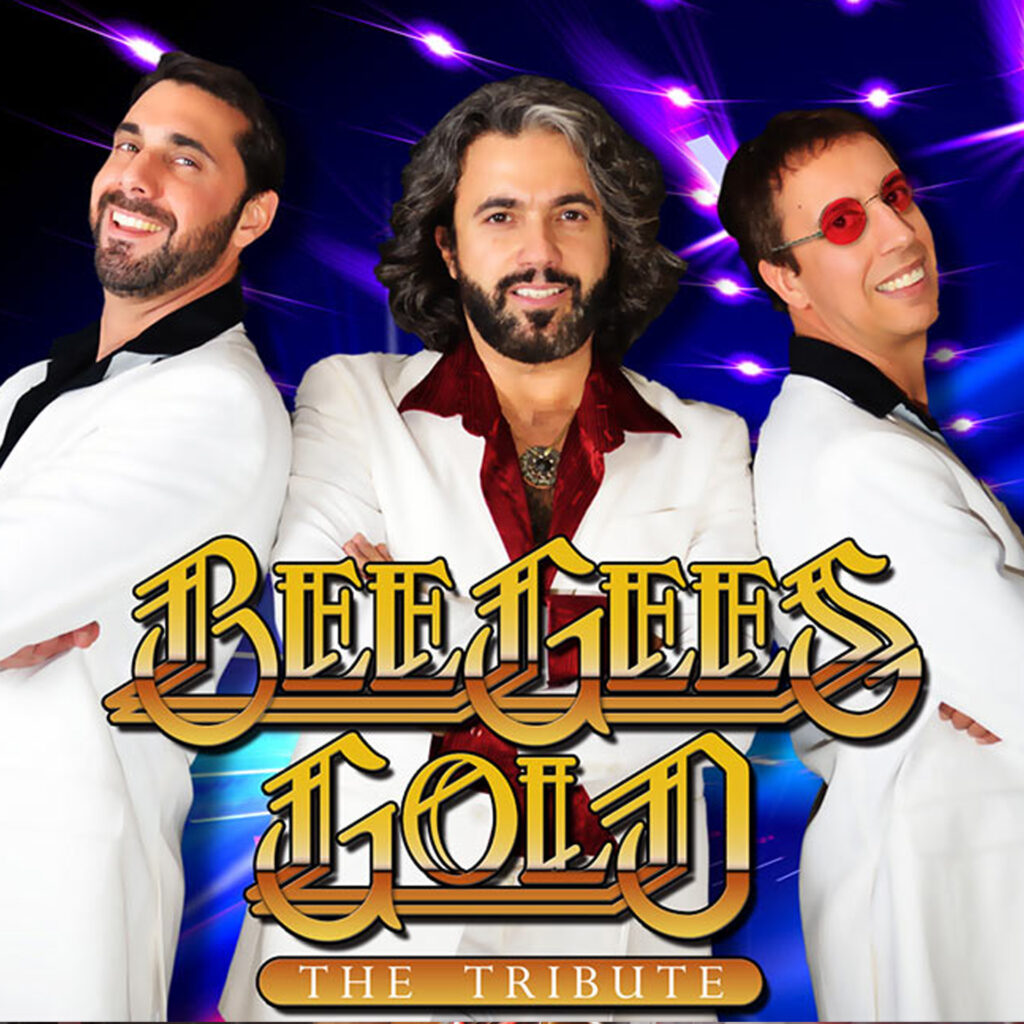 John Acosta as Barry Gibb has performed in Bee Gees Tributes all over the world. His portrayal of lead singer Barry Gibb is with a zest for detail, like no other. From the look to the falsetto you will close your eyes and say its Barry! John Acosta's Bee Gees Gold tribute Is the ultimate salute, and experience of seeing the Bee Gees in their prime, LIVE ONCE AGAIN! With the detailed vocal stylings of John Acosta (Barry) , Daryll Borges (Robin) , Jeff Celentano (Maurice) as the brothers Gibb, there is a sensation that will make you blurt out , Wow.. I just seen and heard the Bee Gees! The Bee Gees Gold tribute recreates the look and sound of the Bee Gees from the 60's to the late 70's, with their unique falsettos that made them legends. Performing such early hits as "Massachusetts", "I Started a Joke", to the later Disco classics, "Stayin' Alive", "You Should Be Dancing", etc.
August 11, 2022: JIM CURRY – A Tribute to John Denver
Proudly Sponsored by Lloyd Fields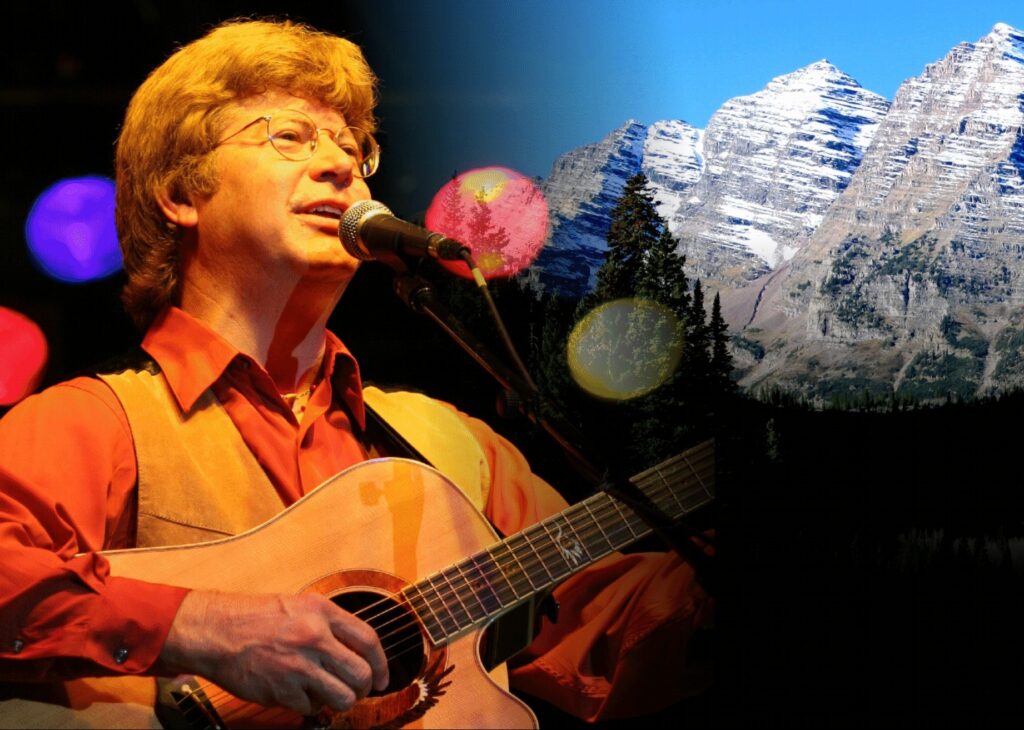 The untimely death of John Denver's in 1997 was a tragedy that was felt the world over. Such a void in the musical world left John's ardent fans demanding that his music survive. CBS television responded by producing a made for TV movie: "Take Me Home, the John Denver Story" in which Jim landed an off-camera role singing as the voice of John Denver. This experience inspired Jim to produce full–length John Denver tribute concerts.

He's not your usual "Vegas style" impersonator. In fact, he is not an impersonator at all. Jim sings, in his own natural voice, a tribute to the music in a way that has to be seen and heard to understand the pure honesty of his amazing performance. His looks and his voice are simply a pleasant coincidence that captures the true essence of John Denver's music. Curry's heartfelt delivery rolls out into the crowd as multi-platinum hits like "Rocky Mountain High," "Annie's Song" and "Calypso" fill the room.

Jim believes that John Denver's words still ring true in these difficult times of war and environmental crisis. Jim has created the ultimate tribute experience and has emerged as the top performer of John Denver's music today.
August 18, 2022: CHANCE TINDER – A Tribute to Elvis Presley

Chance is a multi award winning "Elvis Presley Tribute Artist" with more than 28 years in the "Elvis Entertainer Business".
Chance has been a part of the Elvis Presley phenomenon since the late 1980s, when he was first discovered in Southern California by none other than Bill Medley of the 1960s 'blue eyed' soulful musical super duo, "The Righteous Brothers".
Today, Chance continues to tour both nationally and internationally with "PROJECT PRESLEY", Chance's band.
Chance has also been seen in movies and television, including but not limited to: MTV, VH-1, HARD CORY, ENTERTAINMENT TONIGHT, ABC/CBS/NBC NATIONAL NEWS and multiple other international and regional 'talk shows'.
MOVIES: Death Becomes Her, Honeymoon In Vegas, Psycho Sushi.
MUSIC VIDEOS: Cheryl Crow's "Leaving Las Vegas" and Go West's "King of Wishful Thinking" (Featured in the movie 'Pretty Woman').
August 25, 2022: QUEEN NATION – A Tribute to Queen
Proudly Sponsored by Morongo Band of Mission Indians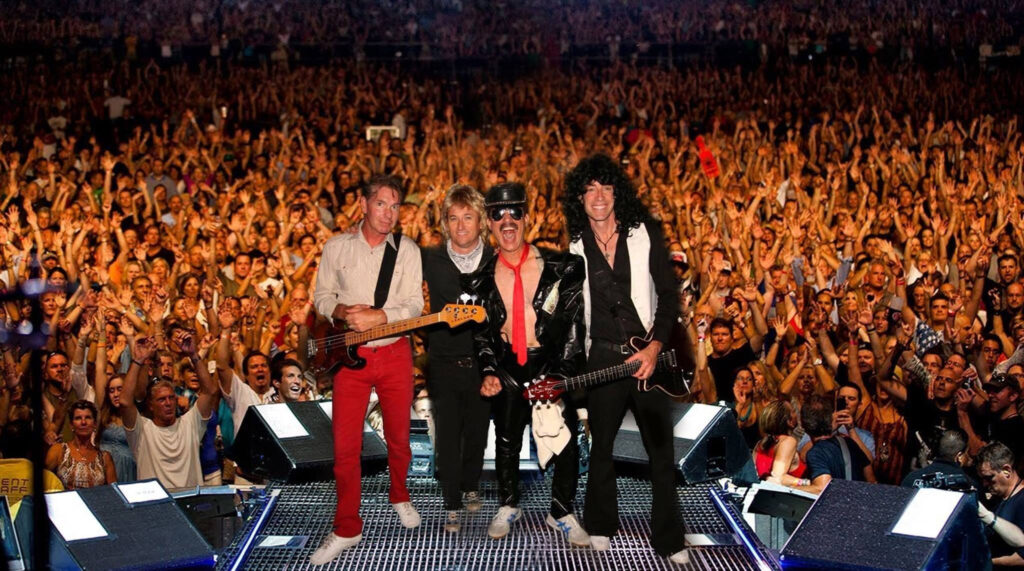 Queen Nation is the West Coast's longest running most authentic fully costumed re- creation of a Vintage Queen concert. The show consists of four musicians who all sing and perform in character and in period costumes while playing live note-for-note renditions of Classic Queen songs. Featured front man Vocalist Gregory Finsley who is an amazing singer with an uncanny tone that matches the late great Freddie Mercury to a tee . Gregory also is an excellent concert trained pianist which allows him to accurately re- create what Freddie Mercury magically did live on stage in Queen's original four piece lineup. Queen Nation has been crowned by their loyal legions of fans as "The Peoples Choice Tribute To Queen Champions " and rightly so because arguably they are one of the hardest working tribute bands in the US . They did 150 shows across the US in 2019 alone. They have also been blessed by being recently inducted into the California Music Hall Of Fames 2020 inaugural class. and voted The Best Live! Band at the 2020 VCMA's .
​Queen Nation consists of: Gregory Finsley on vocals & keyboards as Freddie Mercury, Mike McManus on guitar as Brian May, Pete Burke on drums as Roger Taylor and Parker Combs on bass as John Deacon. The mission of the show is to carry on the musical torch and pay homage to the golden age of vintage Queen concerts.
September 1, 2022: THE ARIZONA HIGHWAYMEN

The Arizona Highwaymen celebrate the music, chemistry, camaraderie, and the fun of one of the most iconic and entertaining Super Groups of all time. Featuring the music of Johnny Cash. Waylon Jennings, Willie Nelson, Kris Kristofferson and of course, the music from The Highwaymen group recordings. Just like the Original Super Group, The Arizona Highwaymen is made up of four artists with attention to detail and proven musical careers that have united to create this truly special show. Don't miss your chance to hear all the great hits and songs that you love and remember performed by The Arizona Highwaymen